TZ-Vintage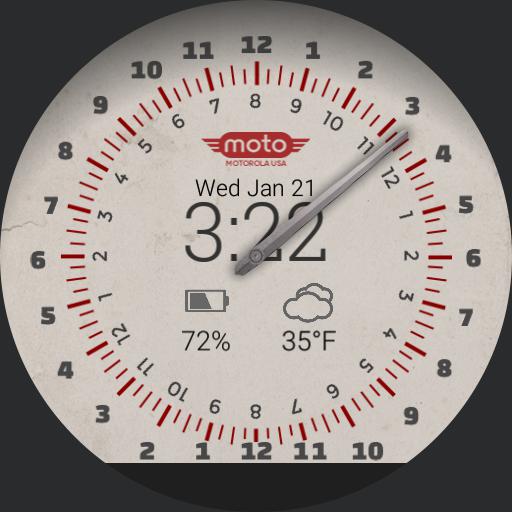 Description
a vintage styled 24 hour face with a single hour hand. Includes a customizable inner hour ring that can be set to an alternative time zone. Then, with a single glance you can see your local time and the time in your chosen time zone. Just rotate the inner ring to match up with the time zone offset. Also includes digital time display, watch battery power, weather and temp.
Download for WatchMaker
Please do not copy, modify or distribute, for commercial or non-commercial purposes, any part of this watch face without the explicit permission of the original creator.